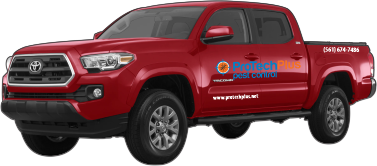 Protech Plus Pest Control
is a family owned & operated pest control and extermination company, based in Boca Raton – FL, and serving all families in the surround areas as well. For over 16 years, Reggie Dias has been providing immediate and long-lasting pest control relief from ants, spiders, fleas, ticks, roaches, mice, rats, earwigs, silverfish, scorpions and more, working for major companies, and more recently on his own, where he designed a healthy-concerned method of spraying that takes into consideration the health of the people and pets living in the house when the service is done.
ProTech Plus offer regular monthly and quarterly maintenance visits, one-call service and even urgent call visits. Our method is designed to provide the highest level of pest protection while maintaining a family and pet friendly environment.

Is your house under siege from 
cockroaches, spiders, fleas, rodents (rats and mice), ants, wasps,
 termites or any other creepy crawly? You need the help of pest control services fast!
Protechplus Pest Control, Inc. is a full-service residential and commercial pest control company serving South Florida since 2014. We are a locally owned company that is well established in our local communities. Our staff is dedicated to providing you, our customer, professional service, and respect.
See what our customers say about us:
"I don't hesitate. I call Reggie (and ProTech Plus) right away every time I see signs of infestation of pests or just when I see some "innocent" ants running around my house, because I trust his proven ability to exterminate them all, without even leaving a trace of his service behind. No wonder, for me, he is "Reggie Schwarzenegger – The Exterminator".
Benny P. – Coconut Creek, FL